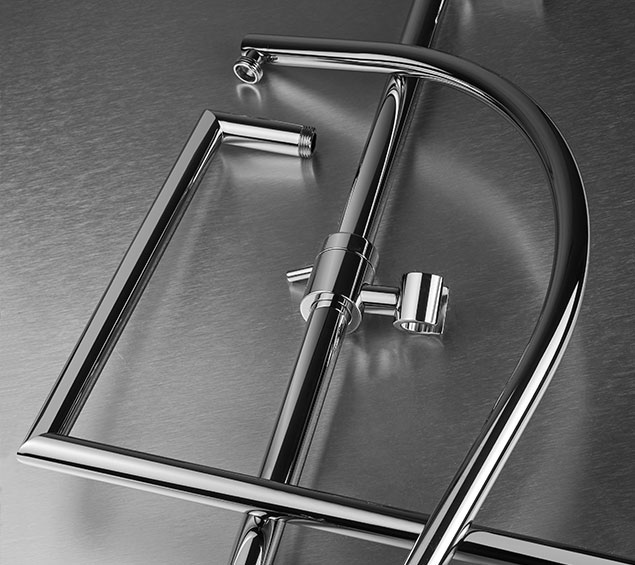 Shower columns

: the furnishing elements that give character to your bathroom

Why give up on well being and function?

Each shower column Sassi Srl is designed to make your bathroom the place where feature and comfort are the supporting element that matches style and design.
Shower column

: a full range of products to satisfy every style and design requirement

From the adjustable shower column to the shower column auction with or without a switch, complete with a wall shower support or not, always with a high quality, sober and elegant finish in perfect Sassi Piero Srl style .
Our range of shower column is the ideal solution for those who are looking for a perfect bathroom furniture accessory for aesthetic value and technological features of avant-garde materials.
Live the experience of a dream shower!