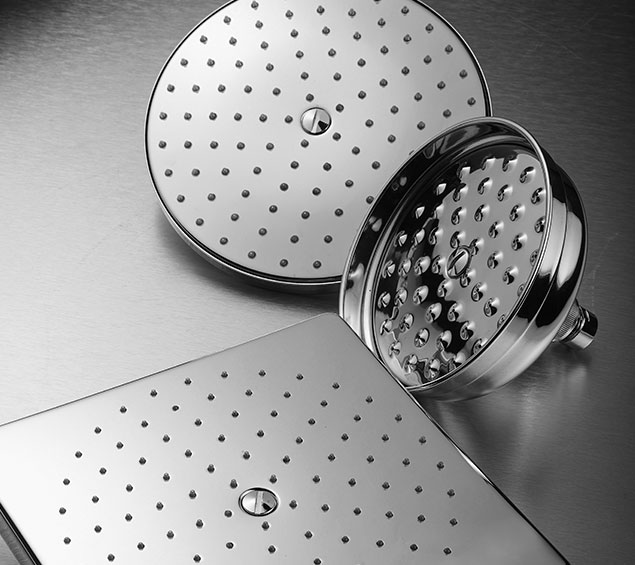 Shower head

: water on your skin with elegance and energy

Sassi Srl offers a wide range of modern shower heads that fit perfectly in the context of refined and exclusive bathrooms as in a more discreet, linear and simple environment .

Our offer consists of eco-friendly elements with "water-saving" devices to reduce waste and respect the environment .
The Sassi Srl shower head is available in different versions

: anti-limescale shower head in stainless steel and brass

Choose the right shape and style for you between the square shower head, round or rectangular shower head, minimal or traditional.

Enter the world of Sassi Srl , and enjoy the sensation of water on your skin as you have never experienced it before.